Hey all. It's been a while. Summer's almost upon us and that scares me. The prospect of finding a job/internship is daunting and sometimes discouraging. Sometimes I feel like I don't know where to even start, but I've got a couple leads, and it will surely just take some following through on my part.
Any hoot. Exciting news, my piece 'Heart of Gold' got sold last wednesday at the Go Red for Women luncheon to raise money for the continuing research for the American Heart Association. remember it?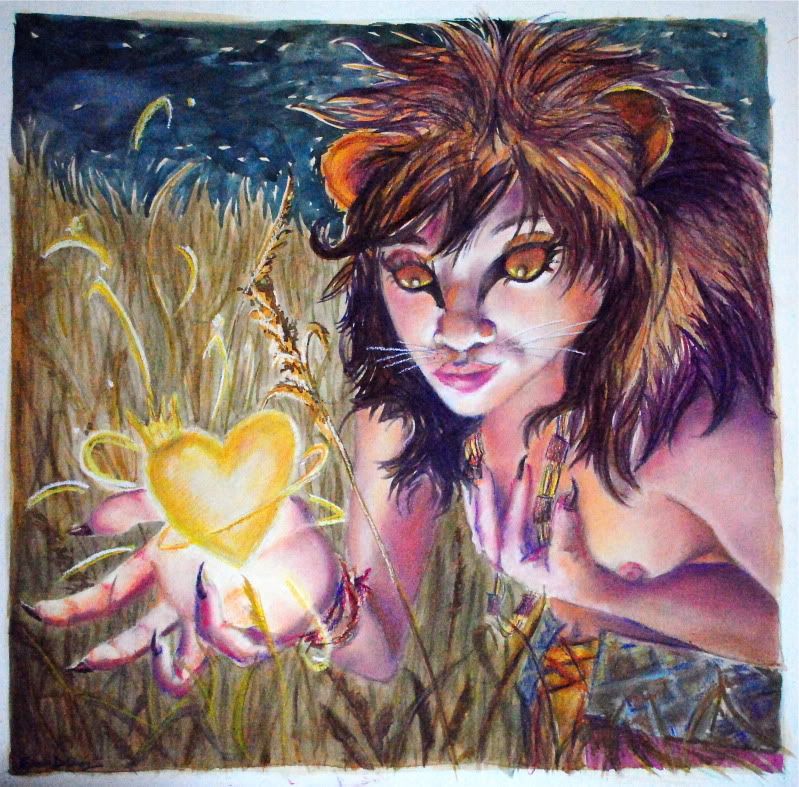 so anyways, it was a great event, got a free amazingly fancy, but delectibly good lunch out of it and i got to get some free wine tasting out of it too. It was a bigger event than I thought it'd be and way more fancy. It was held at Michael's on East, beautiful place. :] But i'm glad i decided to do some charity work over the break, and i'm looking forward to doing some more of it in the future. great way to get my work out there into the open world, i think. :]
Besides that I made a new portfolio site on carbonmade. It's pretty basic, but it works. I just got to work on collecting all my artwork from this past year and scan/take pictures of all of them to post em up on here for all you lovely people to gaze upon. :]
Here's the link: http://edechavez.carbonmade.com/
I'll be updating it more frequently so keep an eye on it too, pls? ;]
Time flies so fast, I only wish I could find a way to keep up with it all and still stay sane. The life of a college student just whizzing by. :D It's a fantastic feeling discovering so many new things, soaking up all there is to know and more. Quite overwhelming but fantastic at the same time.
til next time friends,
Erica.